Today, instead of unpacking, I thought I'd find a home for Mr. Giraffe.
I thought that he might like to live next to a camel and a bobbing Michael Chang head.
He didn't fit in there.
Next, I tried the living room. I put him next to the chess set I got in Africa, thinking it would make him feel more at home. But I don't think the roommates would like him there.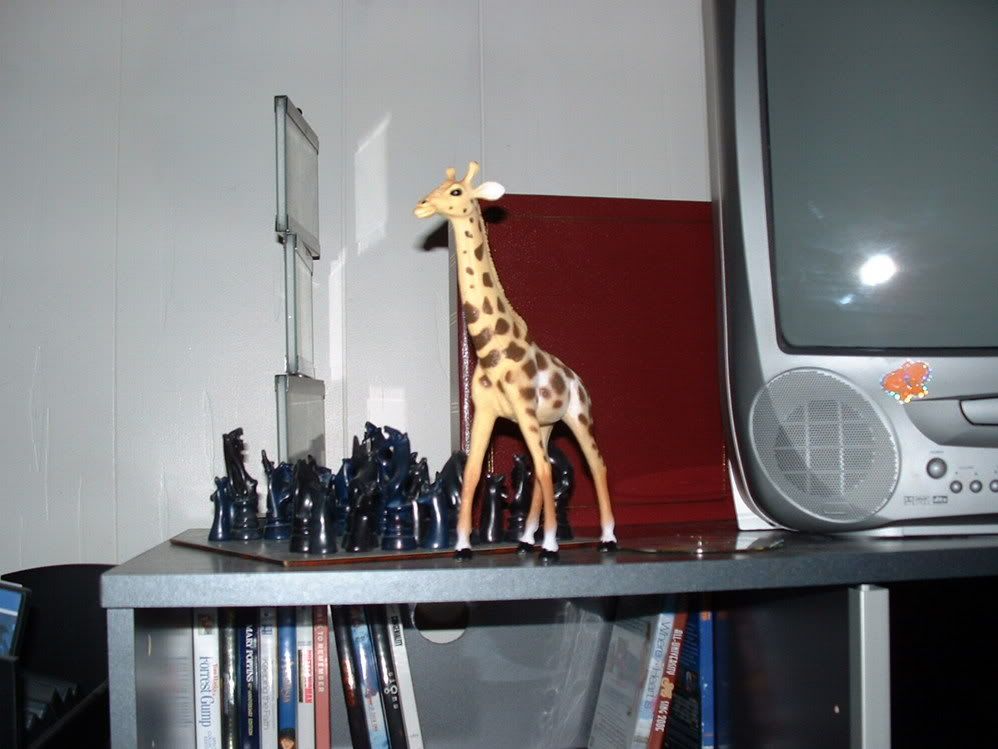 Ah ha! My desk! In front of the Greek alphabet blocks. But as you can see, my desk is a wee bit messy and I'll probably end up knocking him off with my elbows a lot. I tend to accidently hit things/people with them a lot.
So now he's living on my bookshelf next to the pictures of my little brother and sister.